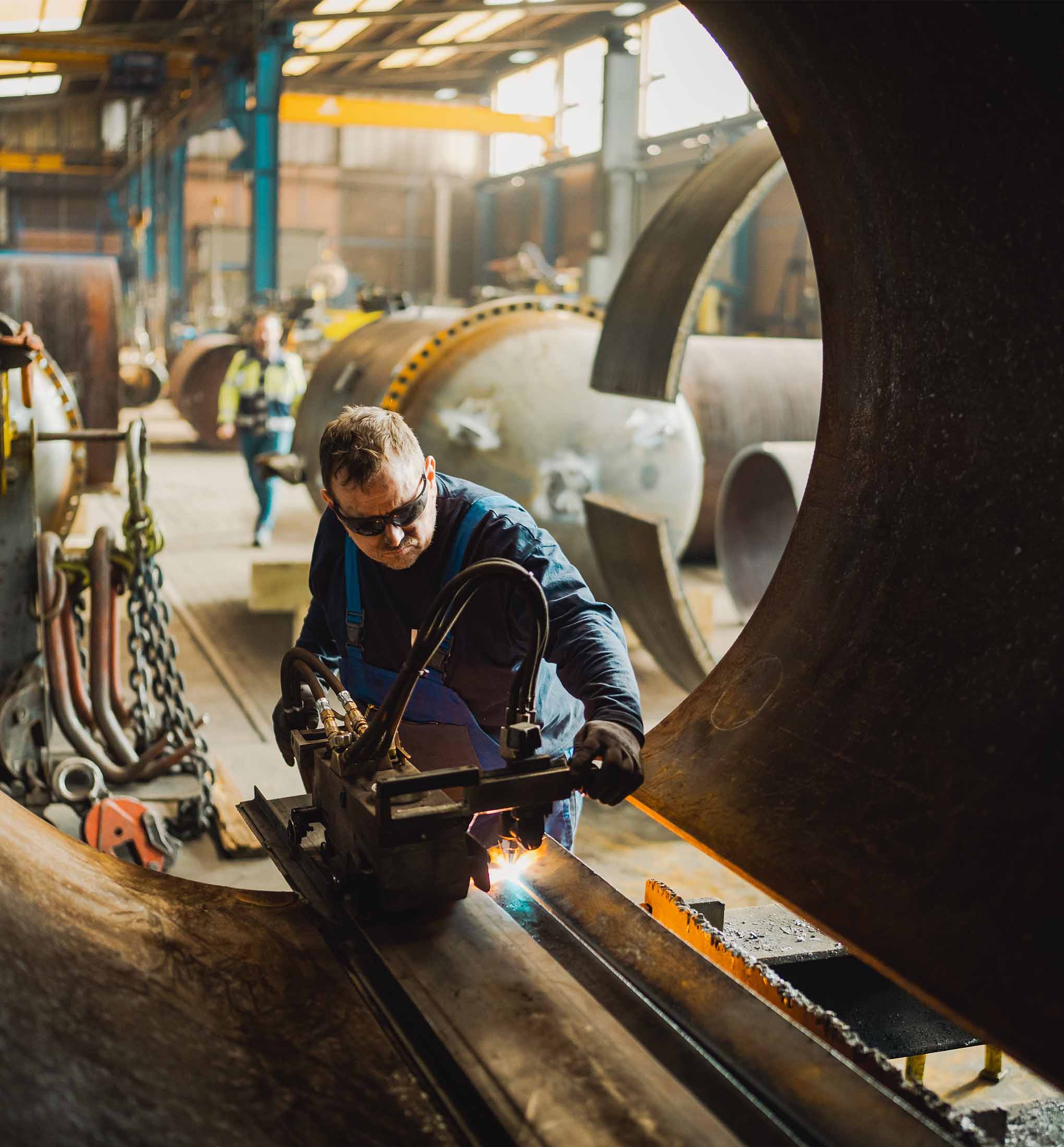 Product information
Diameter: 420 to 5,000 mm
Wall thickness up to 150 mm
Various material grades
Our core product is the longitudinally welded HSD steel shell with a yield strength of 355N/mm². With diameters ranging from 420 to 5000 mm and wall thicknesses from 10 – 150 mm, we cover a wide manufacturing spectrum.
The HSD steel shell
We either manufacture the shell according to our customers' requirements or design it directly to function as a component for our own assemblies. In addition to unalloyed structural steel and boiler plate, we also process higher-strength material, as well as stainless and duplex steels.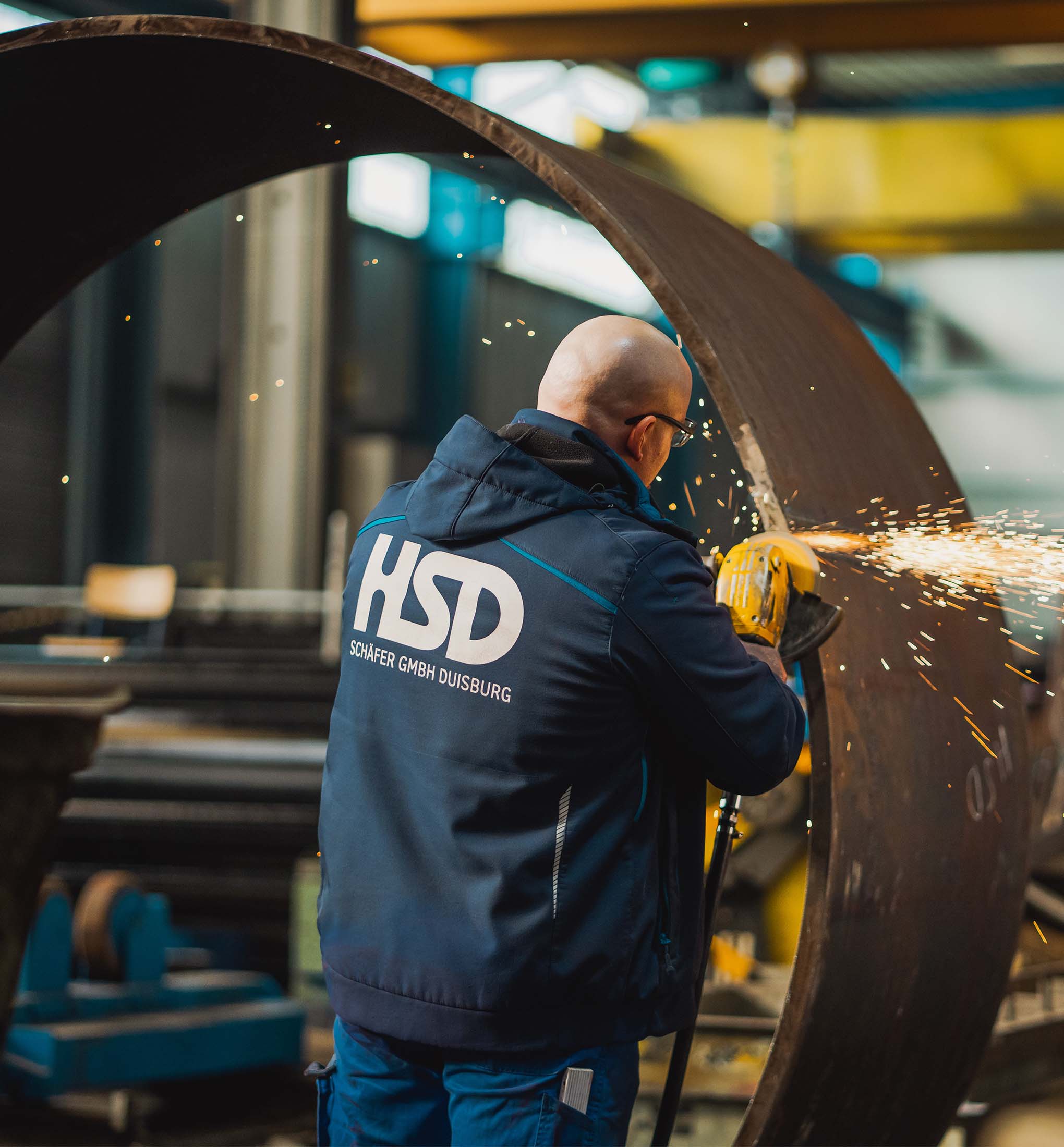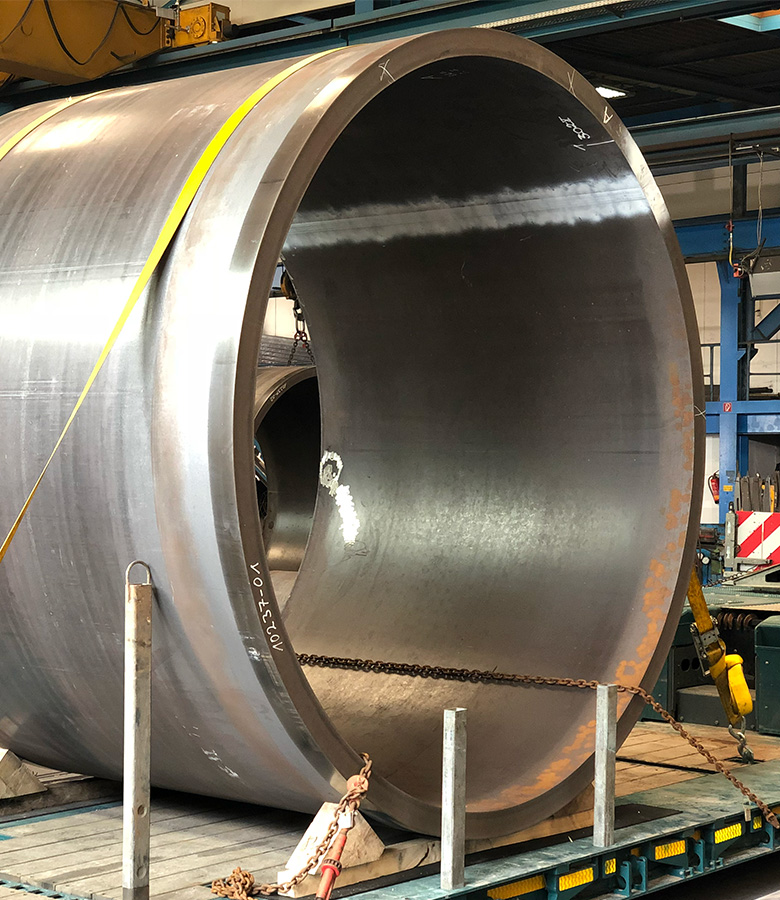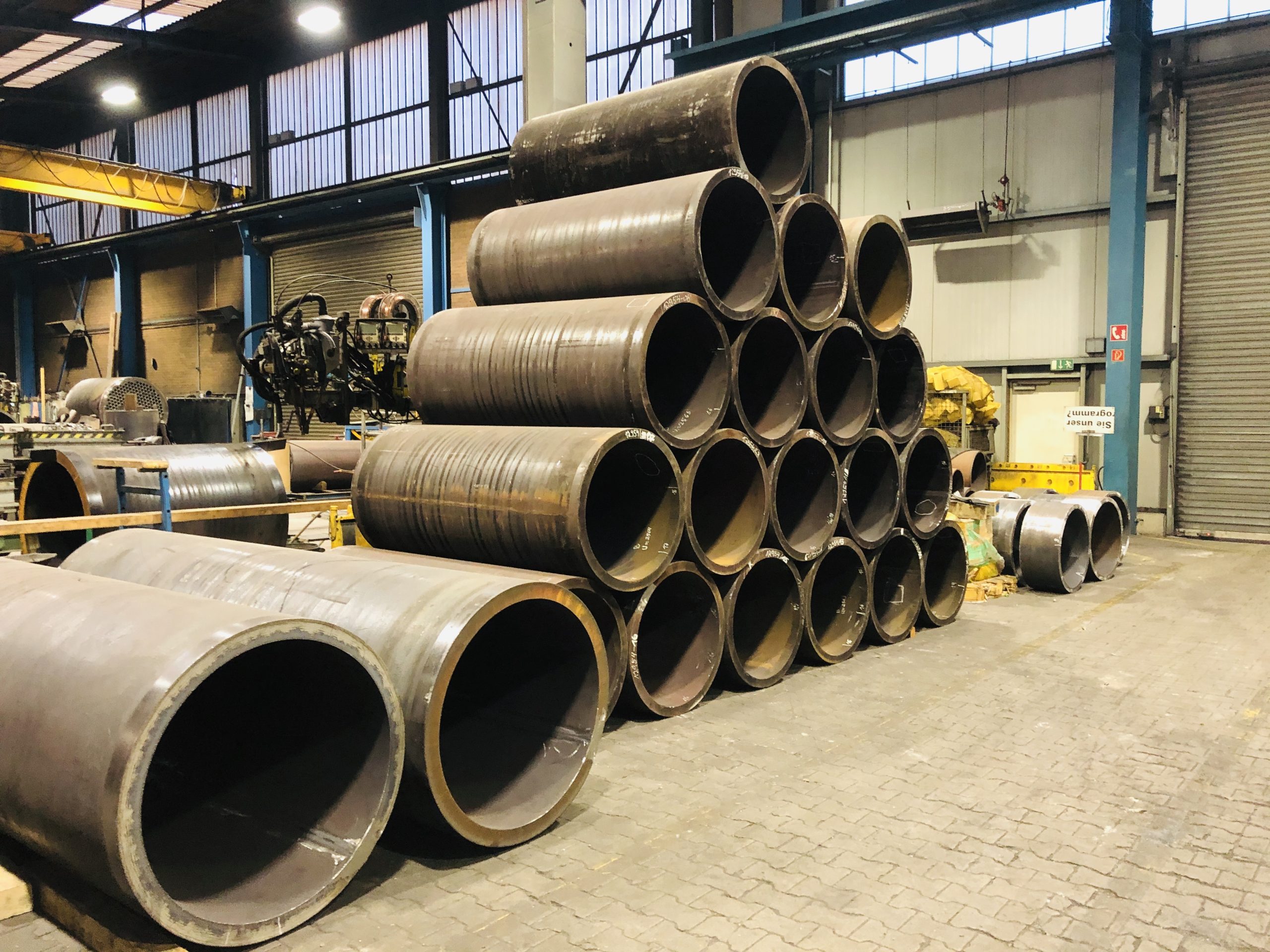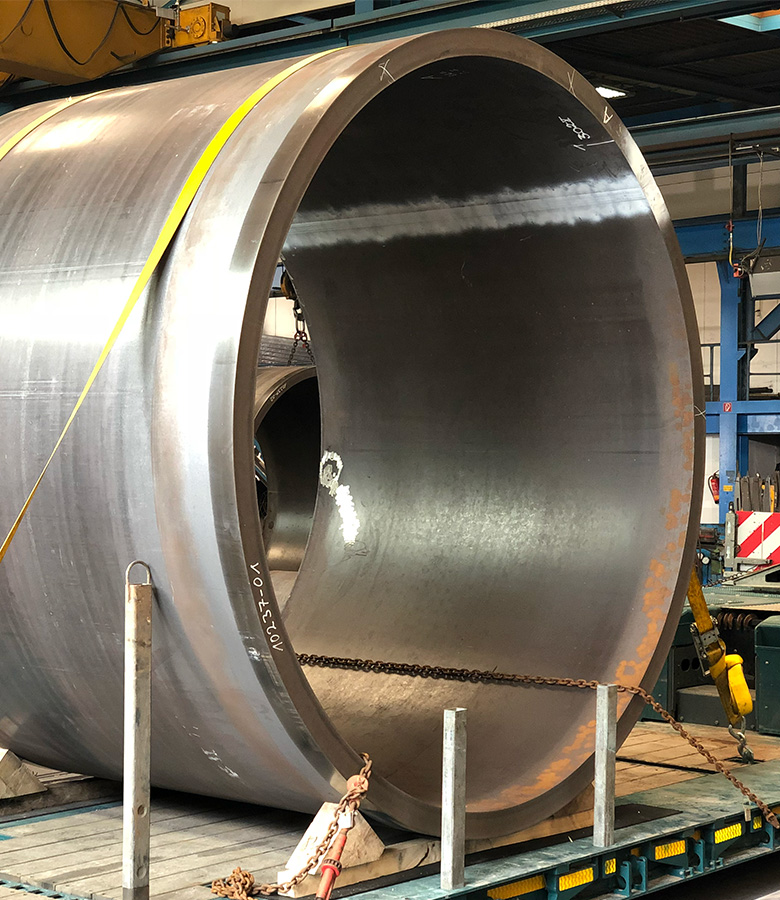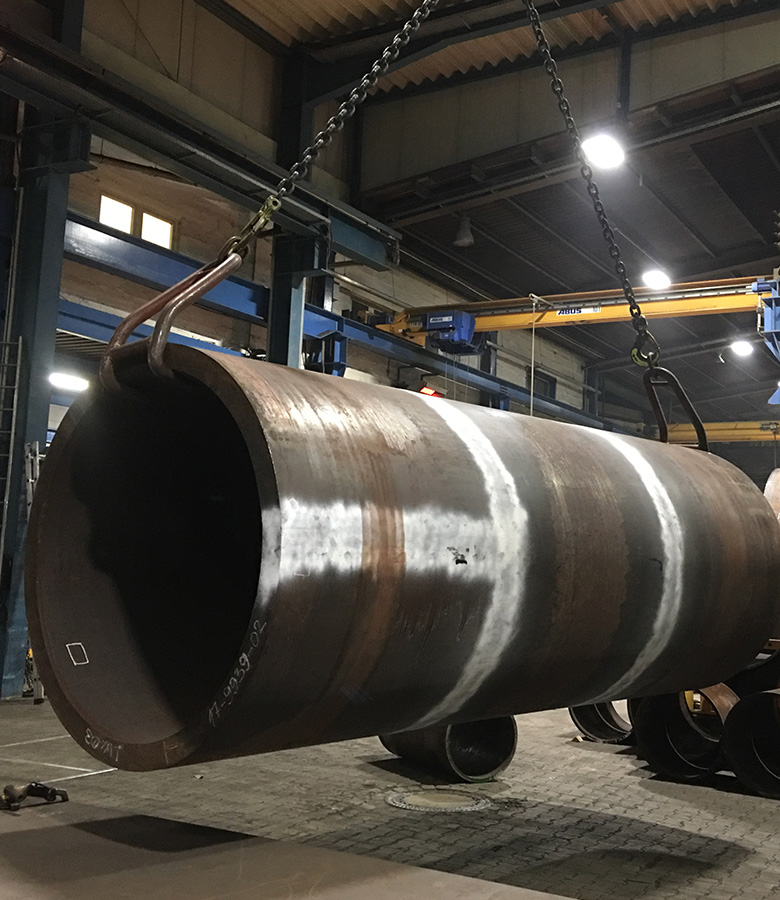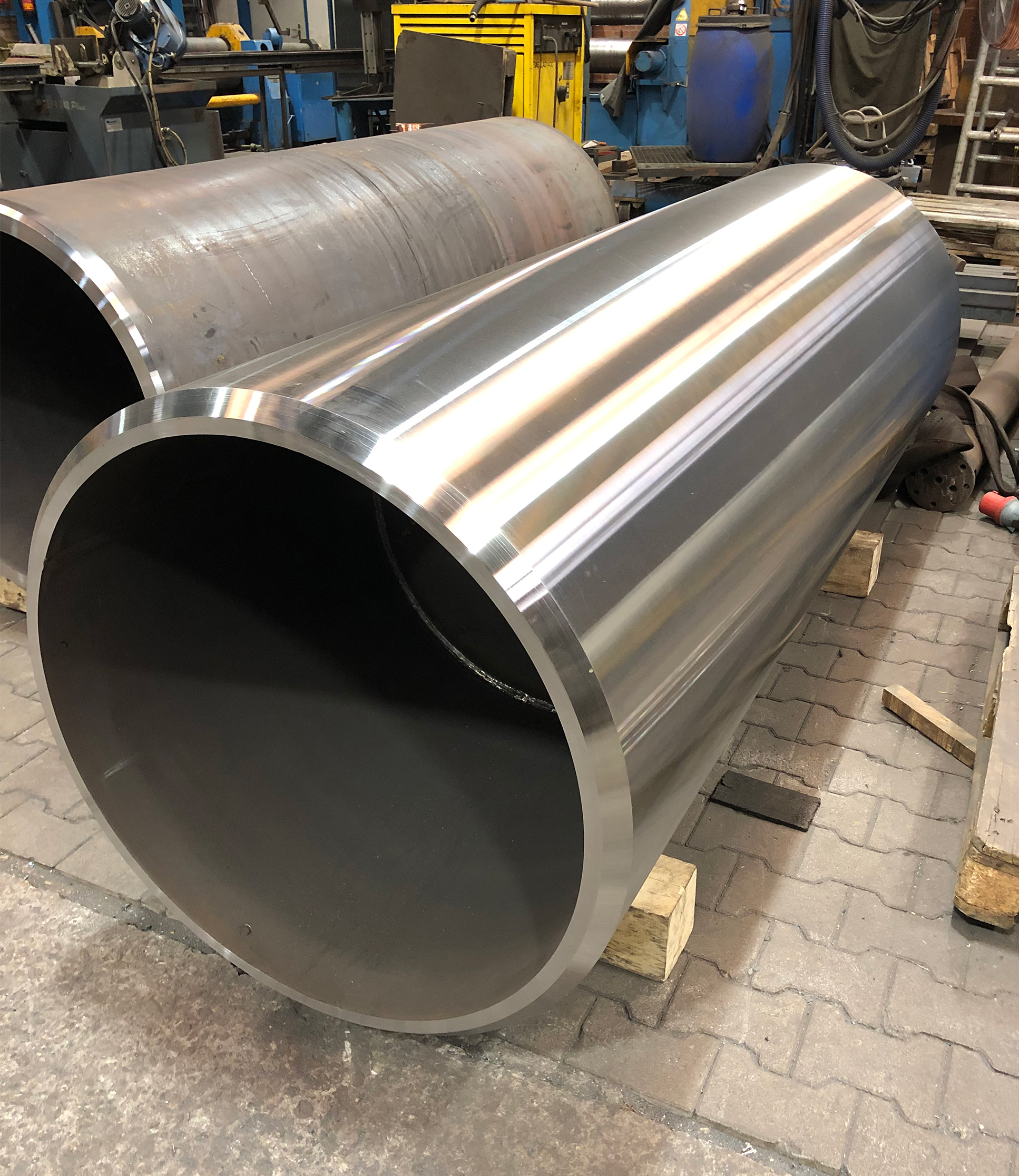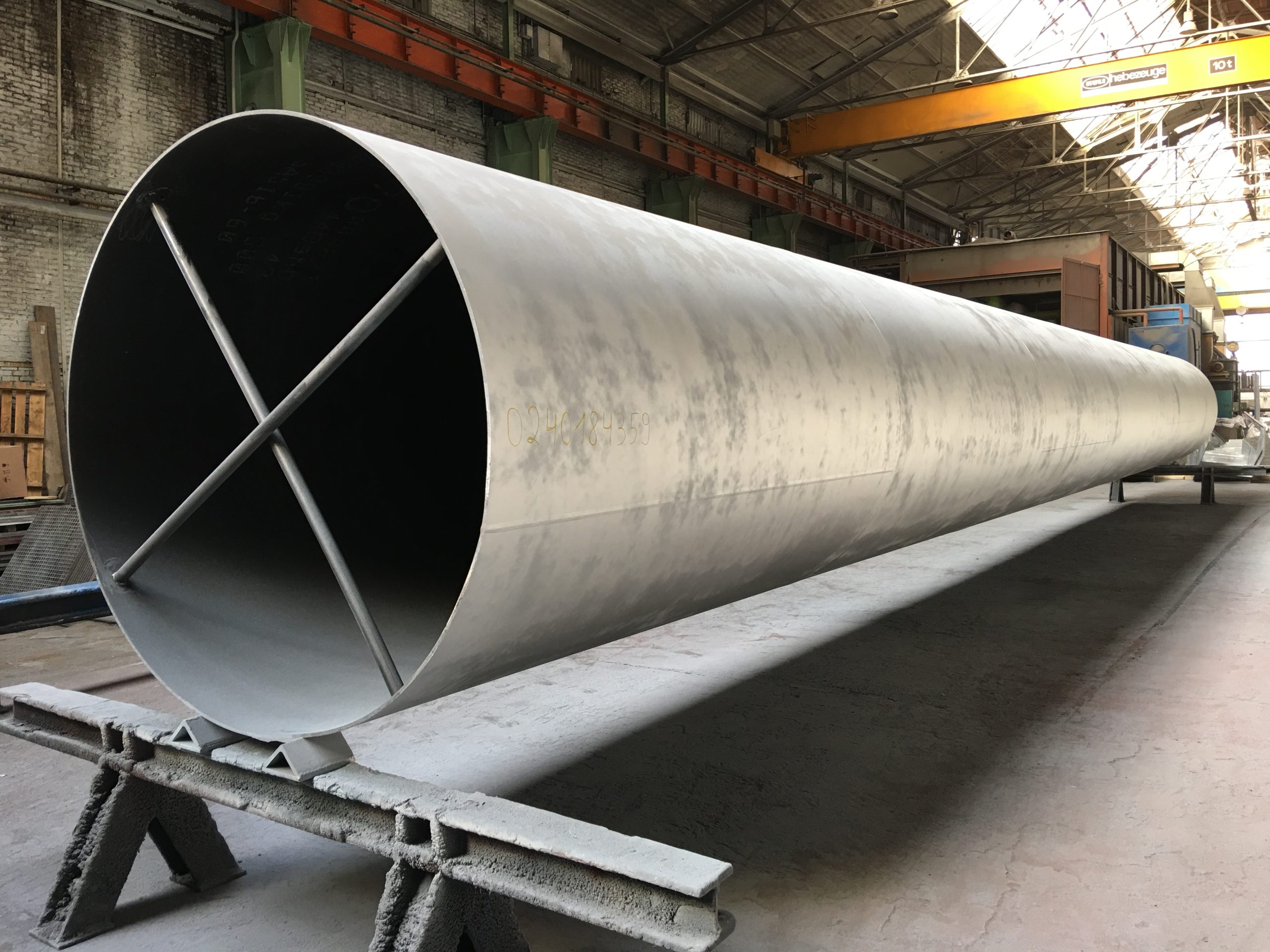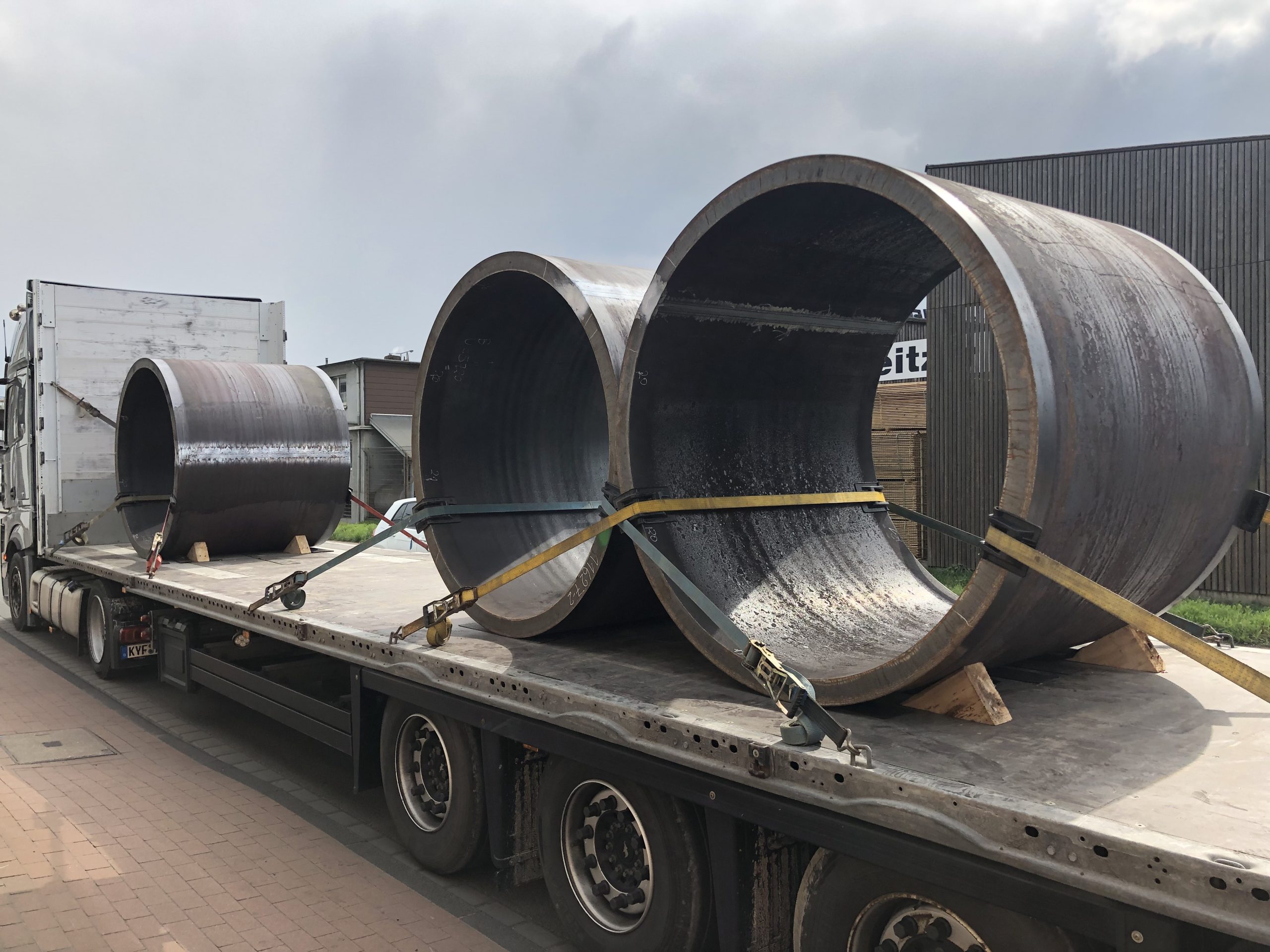 Our company has been associated with the craft of traditional apparatus and tank construction since 1911.